The beta will open to all players on 4/30/2016

Hi there all! We have been very busy working on all of our servers for way too long. We are about to open all servers to a few lucky players.

Here is some info on what you will get and what is expected of all beta players!!​

A cool donor rank on any Server. (That you Beta Test on of course) The rank is [BETA]
First access to all Servers that you beta test on!
10K in caps when the Servers go open Beta!!!!

What is needed of you, and expected of you:

Report all bugs found to the Beta email Beta"at"dgminecraft"dot"com
Try to find bugs.. Don't forget all bugs are bad.. Even the ones that benefit your game play.
Don't get mad when the server goes OPEN beta THE SERVERS WILL RESET!!

We are only taking The first 150 sign-ups you will only get the Donor rank if you are on the server more then 10 days not if you just sign-up!!
Powered by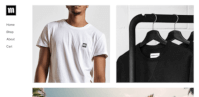 Create your own unique website with customizable templates.